Power & Performance.
So far, Audi has made it clear that the new Q7 will come with a standard inline-4 engine, an available V6 engine, and the SQ7 will offer up an all-new twin-turbo 4.0-liter V8 engine. In the absence of official 2020 power specifications, we can look to the previous model year for some hints. The previous model year iteration of the Audi Q7 came outfitted with a standard 2.0-liter turbocharged inline-4 engine that managed 248 horsepower and 273 foot-pounds of torque. If the standard engine was less than ideal, the Q7 offered up a 3.0-liter supercharged V6 engine that made 329 horsepower and 325 foot-pounds of torque. both engines worked in unison with an eight-speed automatic transmission and standard all-wheel drive functionality. Notable performance features include adaptive air suspension and standard all-wheel drive.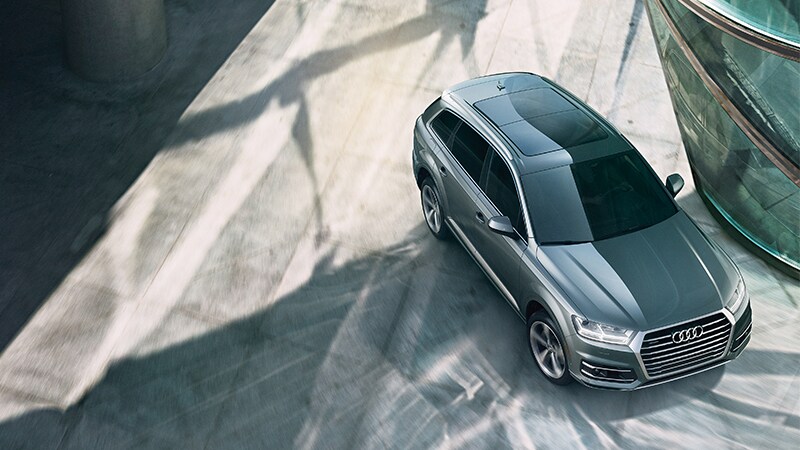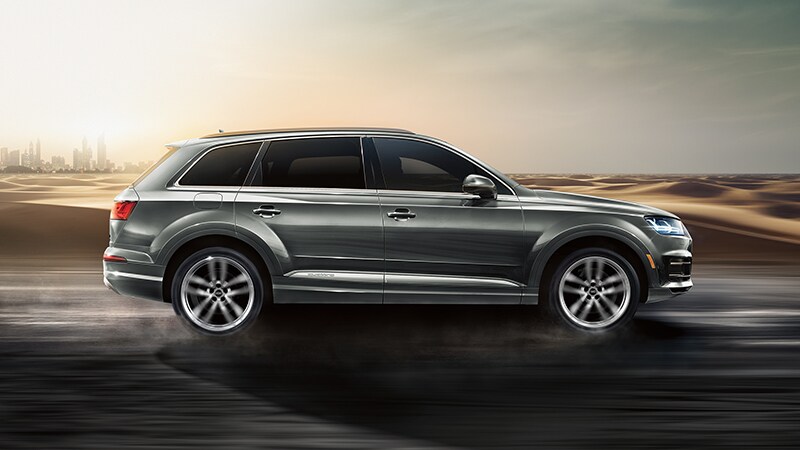 Tech.
The Audi Q7 manages to match sleek exterior design with equally sleek interior tech features. The new Audi Q7 comes with dual infotainment displays that include a 10.1-inch touchscreen infotainment display and an 8.6-inch touch screen vehicle and climate control display. The Audi Q7 includes Apple CarPlay and Android Auto connectivity for increased entertainment while on the go. The Audi Q7 also comes with notoriously modern tech features like Bluetooth functionality and USB connectivity. Moving beyond the base trim allows drivers to enjoy a 19-speaker audio system, a head-up display, a surround-view camera system, and a 23-speaker audio system.